News
Grace Millane murderer sentenced to life in prison
The man who murdered British backpacker Grace Millane will spend at least 17 years behind bars.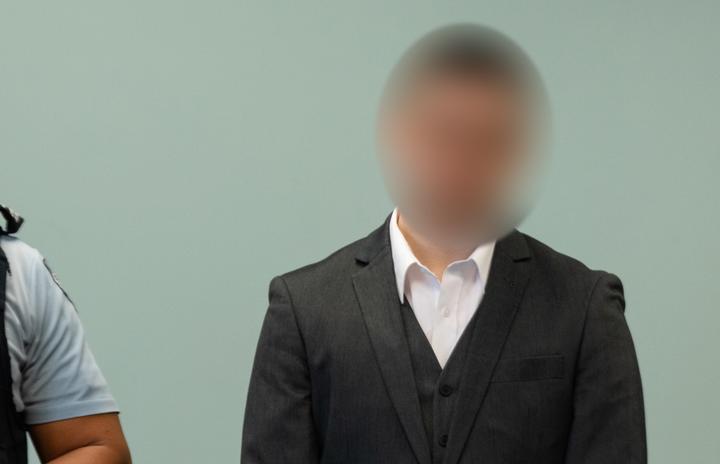 There was eerie silence in court this morning as the 28-year-old was jailed for life with a minimum non-parole period of 17 years.
The man, who has continued name suppression, strangled Millane in his CityLife apartment in Auckland's CBD in November 2018.
His name and identifying details have been secret since his arrest and this continues until further order of the court.
Dressed in a dark grey suit, the man appeared in the High Court at Auckland for sentencing this morning in front of more than 50 spectators in the public gallery.
Millane's mother Gillian was one of three family members who read emotional victim impact statements to the court from the United Kingdom, via an audio-visual link.
She sat in front of a camera, a framed photograph of Grace hanging on the wall behind her, to tell the court her daughter was her best friend.
"She was confident, kind and intelligent with a desire to travel, meet new people and see the world."
"As a mother I would have done anything to change places with her. I feel full of guilt knowing I couldn't help her. I should have been there. She died terrified and alone in a room with you."
She told the court the news of her daughter's disappearance came a week after a breast cancer operation, through which Grace had been her "rock"
Addressing the defendant directly, she told him he had ripped a hole in her heart and destroyed her family, as well as his own.
"I am absolutely heartbroken that you have taken my daughter's future and robbed me of so many more memories that we were going to create," she said, addressing the killer.
"I want you to know I don't think of you because if I did that means I care about you and I simply don't."
The killer nodded in the dock at this comment, and went on to cry, bending over to put his head in his hands.
Gillian Millane and her husband David were in the public gallery throughout the man's three-week trial last November.
She said David had become seriously unwell since returning home from the trial.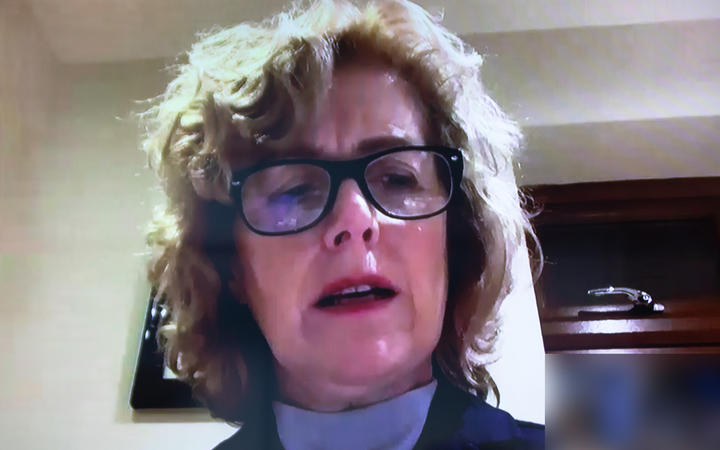 Declan Millane, one of Grace's older brothers, told the court his life changed the moment Grace's birthday messages went unanswered.
The killer was arrested the day before police found Millane's body in a suitcase buried in a shallow grave in the Waitākere Ranges.
Judge Evangelos Thomas, who presided over the man's first court appearance in the District Court, refused to grant him interim name suppression.
However, his name was kept secret after his lawyer Ian Brookie indicated he would appeal the decision to the High Court.
This appeal was successful and the man's name and identifying details remain suppressed until further order of the court.
The 28-year-old was found guilty of murder after a three-week trial in the High Court at Auckland in November last year.
The prosecution, led by Auckland Crown Solicitor Brian Dickey, told the jury the man murdered Millane by strangulation.
Crown prosecutor Brian Dickey at the sentencing of the man convicted of murdering Grace Millane. 
The jury watched hours of CCTV footage showing what happened before and after the pair went into the man's apartment on the night of 1 December 2018.
Grace Millane matched her murderer on Tinder and organised to meet him at the base of the Sky Tower for a date that day, the eve of her 22nd birthday.
They bar hopped through Auckland's CBD, settling at the Bluestone Room where they were filmed embracing and kissing over several hours.
They then walked to the man's apartment, at one point with their arms around one another, and entered the CityLife building at 9.40pm.
As prosecutor Robin McCoubrey said in opening the Crown's case, only two people know exactly what happened in the hotel room that night.
The man did not give evidence in his own defence, as is his right, but he did sit down with the police for two interviews shortly after Millane disappeared.
In his first interview, he lied and told authorities he had parted ways with Millane earlier that night with plans to see each other for a second date.
He then backtracked in a second interview, his lawyer Ian Brookie in the room, and admitted burying the young woman's body in the Waitākere Ranges.
The man told investigators he choked Millane during sex at her request before the pair took intimate photographs of each other.
Analysis of his phone found he watched pornography and took seven intimate photographs of her naked body, including pictures of her leg and foot.
Millane's phone was never recovered; most likely thrown in a bin at Albert Park by the man, ending up in a rubbish tip too resource-intensive for authorities to search.
The man told police he fell asleep in the shower after having sex with Millane, got into bed and then woke up the next morning to find Millane lying on the floor with blood coming from her nose.
At trial, the defence argued Millane accidentally died during consensual rough sex, saying the man's post mortem behaviour could be explained by him panicking in crisis.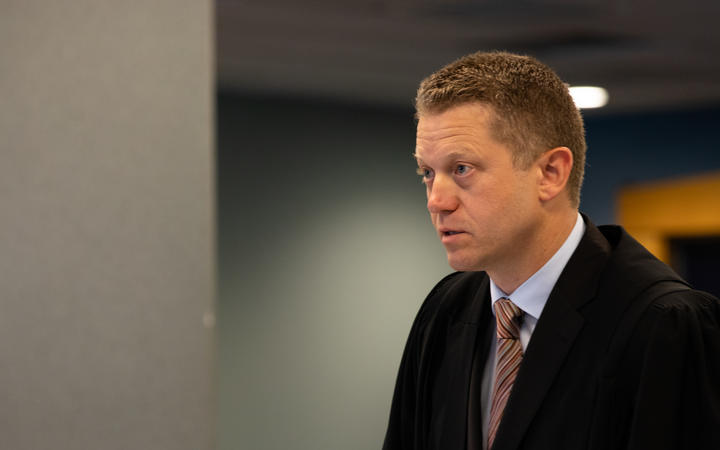 The defendant's lawyer Ian Brookie at the sentencing. 
They called a number of witnesses to corroborate the young woman's interest in BDSM practices with former sexual partners.
However, the jury's unanimous guilty verdict meant they rejected the defence's case and found Millane did not consent to the action that killed her.
Pathologists called by both the Crown and defence agreed it would take between five to 10 minutes to kill someone by strangulation.
They told the jury the person being strangled would lose consciousness and go limp in a matter of seconds, well before the point of death.