News
Mike Bush reflects on 42 years in the service as police commissioner
Police commissioner Mike Bush will this evening hang up his cap for the final time.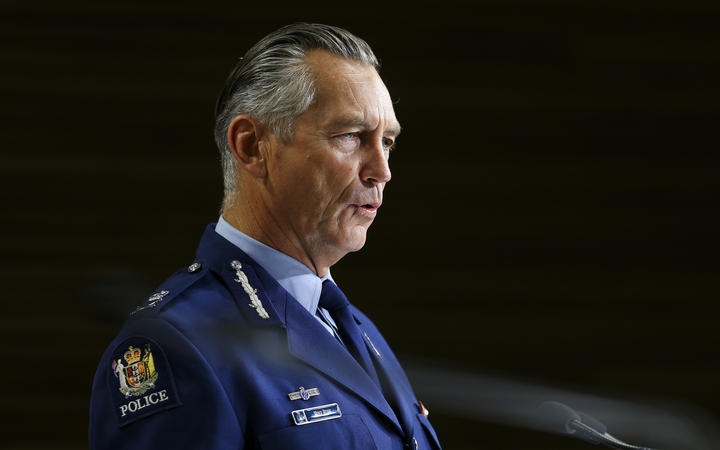 Bush is retiring from the police after 42 years in the service.
He will continue to lead the response to the nationwide lockdown caused by the global Covid-19 pandemic, but from now on he says he will be fronting media without the "bling" of his police issue suit.
"How we've moved an organisation, shaped the culture, shaped and driven a new way of leading, how we've used technology to enable everything we need to do, and to provide a really modern service for people."
Bush has led the police through a massive culture change in the past six years, but has also led a move to embrace technology.
While the force has not been without controversy in his time as commissioner, Bush said he had no regrets.
"I will be leaving tonight, extremely proud of the organisation, but also proud of what we've been able to achieve.
"I don't have any regrets. I had a plan when I became commissioner, and I believe we've achieved everything we set out to do."
Bush said the past year has been the toughest he has experienced in policing.
He said the Christchurch mosque attacks, the Whakaari / White Island eruption, and now the Covid-19 pandemic had changed the environment in which police worked.
Asked about changes in the wake of those events, and if he could see the police routinely arming themselves, he said he did not like the idea.
"A lot of people inside the organisation are split on that, but as a leadership team we don't believe there is any evidence to suggest that arming the police will keep them or the community any safer.
"So what we've got to do is look at the right deployment model."
He said that was why police were piloting the Armed Response Teams, which he said would end at the end of the month, pending review.
Source: RNZ