World News
Natural Disaster: Severe TC Harold now a Category 5
Severe Tropical Cyclone Harold has upgraded to a Category 5 system.
At 3am today, TC Harold was located approximately 1270km west-northwest of Nadi.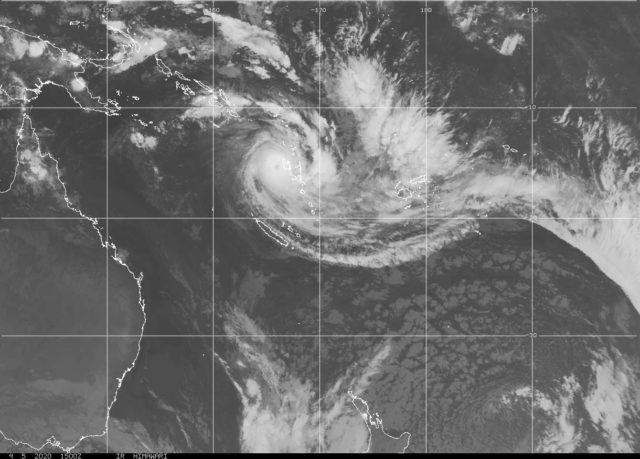 On the current track, it is expected to pass just to the southwest of Fiji from Wednesday.
Maximum sustained winds near the center close to 110 knots or about 200km/hr.
As TC Harold moves closer to Fiji, the associated rain bands with northerly windy conditions can be expected from tomorrow onwards before the center passes on Wednesday.
Source: FIJI MET