News
One injured in large gang brawl in Napier
At least one person has moderate injuries after a brawl involving more than 15 gang members in Napier.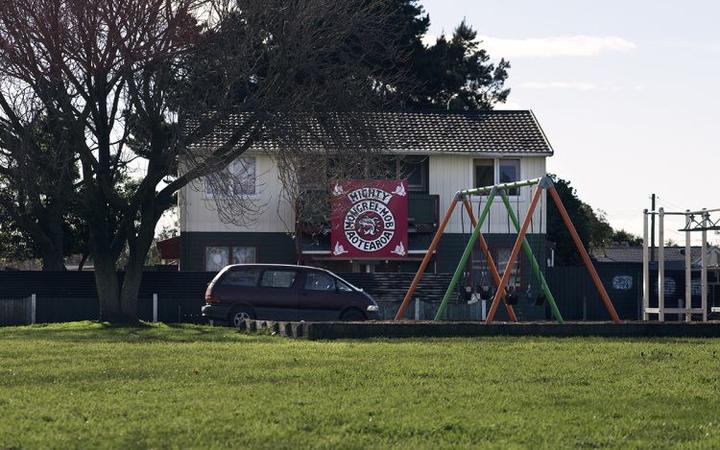 The police say one person has been taken to Hawke's Bay Hospital with moderate injuries after another round of gang violence in Napier.
They were alerted to the fight on Percy Spiller Avenue, in the Napier suburb of Maraenui, about midday.
It was initially thought Mongrel Mob and Black Power members were fighting, but police revised that to say the fight involved 15 members of one gang, some of whom are family members.
However Napier Mayor Kirsten Wise says the brawl was not gang related.
"It has been confirmed that today's incident was not gang related at all. It was a whanau incident, and the community withinin Maraenui are now gathering around to support the whanau that were actually involved."
Wise says she spoke to the police and community leaders about the incident.
The brawl is the latest violent incident after a string of gang-related fights, shootings and violent incidents that have shaken Napier and Wairoa communities, with hundreds turning out to a public meeting at the end of January to discuss the problem.
The mayor of Wairoa says people are sick of gang skirmishes and shouldn't have to put up with it, but is worried the problem seems to be growing.
Craig Little believes the police are doing a good job trying to keep a lid on flare-ups, but he says gang violence is a nation-wide problem.
"I honestly don't think they can recruit enough police to keep up, gangs are just getting bigger and bigger by the day, and I just don't know how they're doing it.
"I just think we're, as a country, going to have to get a lot tougher on gangs."
Recent gang violence incidents include a brawl between 30 and 40 Mongrel Mob and Black Power members broke out in Taradale, Napier, on 19 January, leaving two people injured, and during whichshots were fired that hit a child's car seat.
Earlier that day, shots were fired between two vehicles and a house in Ruatoria, before a car loaded with firearms crashed nearby.
In another incident a few days later, officers seized guns and ammunition in Wairoa after reports Mongrel Mob members were heading to the shopping centre.In early February Wise said she hoped to hold a hui to bring together gang leaders, police, and others from the community to discuss the issues, and try to ease the tensions.