News
Union members take Fiji ATS to court
The Air Terminal Services has been taken to court by the union representing those employees who were laid off recently.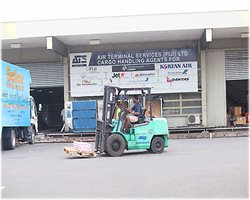 Union lawyer Niven Padarath says they presented the matter in court last week.
Padarath says they are challenging the dismissal of 285 ATS workers which the union deems as being unfair.
ATS in a statement two weeks ago said they had to lay off workers due to the impacts of COVID-19 on its business.
The next court date for the matter is tomorrow in Lautoka.
-FBC TV